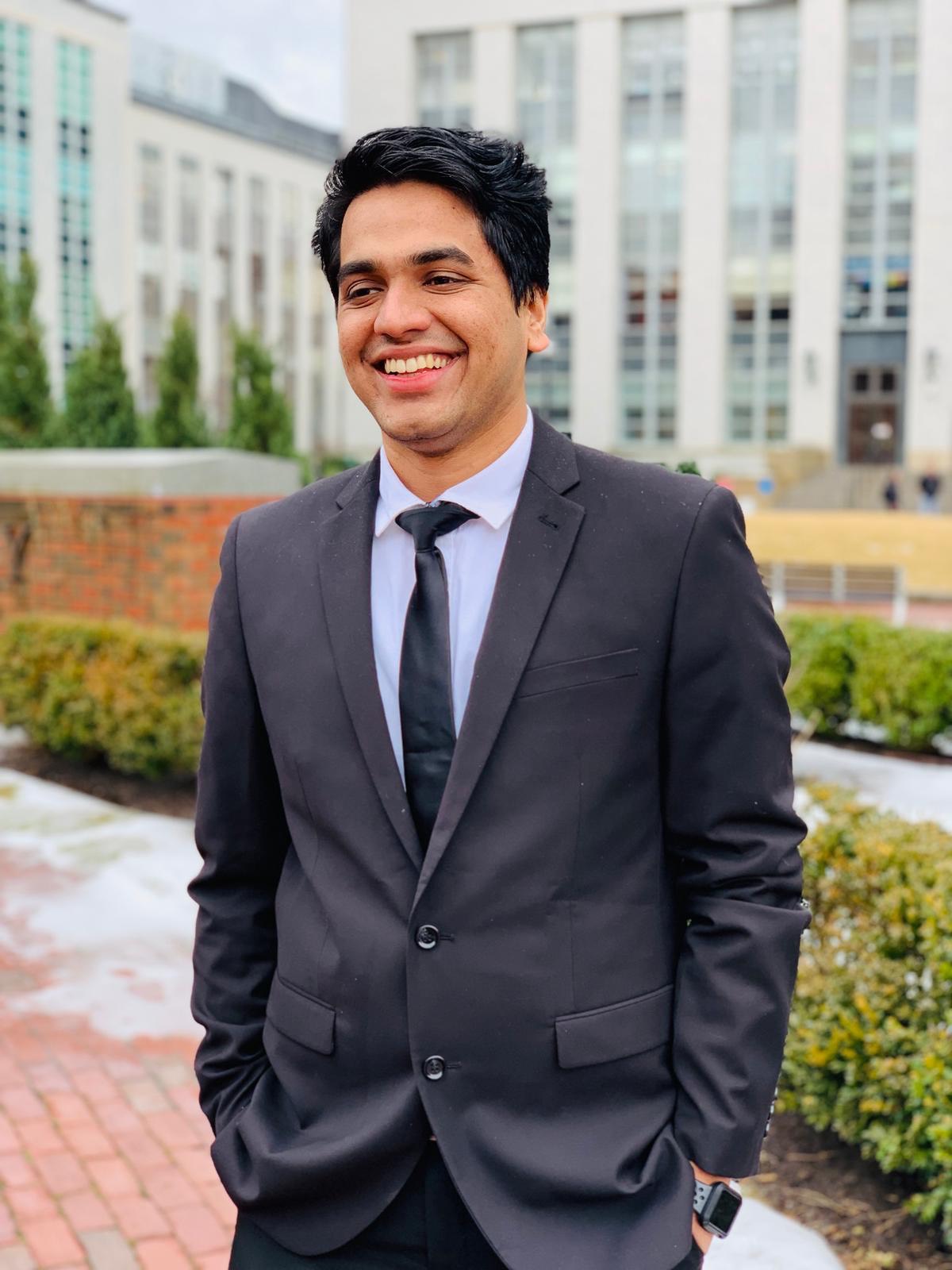 Anjaneya Naik
UX designer at TracFlo
TiffinBoxForSure
Homemade food made by Home chefs
Story Behind TiffinBoxForSure
Back in 2013, I was doing my bachelor's degree in Mumbai, India. People from all over India came to our college and since they were away from their hometown they had no access to healthy homemade food. Dining hall food was expensive and was not as robust. Restaurants and hotel was the only option left with students.
On the other hand, my mom is a housewife and cooks tasty, healthy food. She didn't have a portal or platform where she could list her dishes online and start earning online.
PROBLEM: No access to homemade food, people had to rely on restaurants which were providing unhealthy, unhygienic food.
So I and 4 of my friends started an online platform where home-chefs have an opportunity to sell their homemade food online, and now home-chefs can showcase their cooking skills.
Tiffinboxforsure gave an online platform for homemakers to showcase their cooking skills, a new source of extra income and be financially independent.

SOLUTION: An homemade food delivery service app where the food is prepared by home chefs at home, which is healthy, hygienic and pocket-friendly.
Now, anyone craving for homemade food had an option of getting homemade food using TiffinBoxForSure app.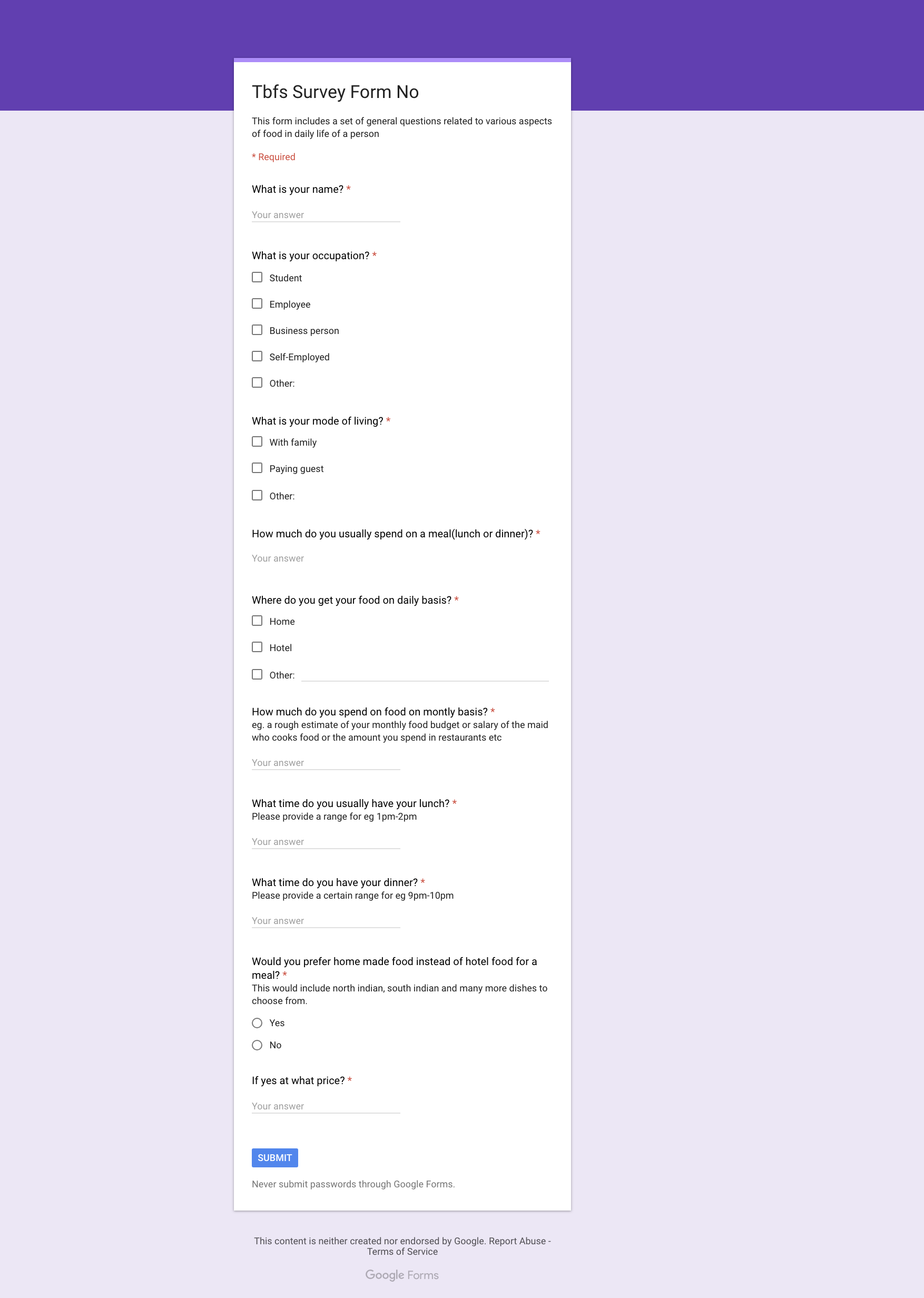 Competitive Analysis:
We conducted a thorough competitive analysis of all food startups in India. We tested and used food delivery apps in India. Some of the apps which we tested out were HolaChef, Swiggy food delivery, and FreshMenu.
Some of the learning from these apps:
Holachef: Holachef is a food delivery app where 5-star hotel chefs prepare the food and the cost of a dish at Holachef is very expensive. Also with the delivery price it very difficult to order daily from Holachef. Holachef has healthy options but they are very limited.
Swiggy: Swiggy food delivery app is perfect, but it's a one-tap delivery for all restaurants nearby. Food delivery process is excellent and has a wide variety of restaurants on it. The worst thing about Swiggy is that you are not able to find healthy options on their app. It's a marketplace for junk food and delivery service for restaurants.
FreshMenu: FreshMenu has a wide range of healthy options on the website, but they are expensive and kind of out of budget for students. Fresh menu is a premium service for healthy eating and users have limited options to choose from their catering menu.
After having a competitor analysis of all three apps, we concluded that there is the market size for homemade food delivery app is very large. Homemade food delivery at a pocket-friendly price is a necessity for college students. People need regular healthy homemade food delivery service for a price range of around Rs 150-Rs200 per dish.

Surveys
We wanted to gather daily food habits from users. We set up an online survey and asked them to fill it out. Here is the link to the form Survey.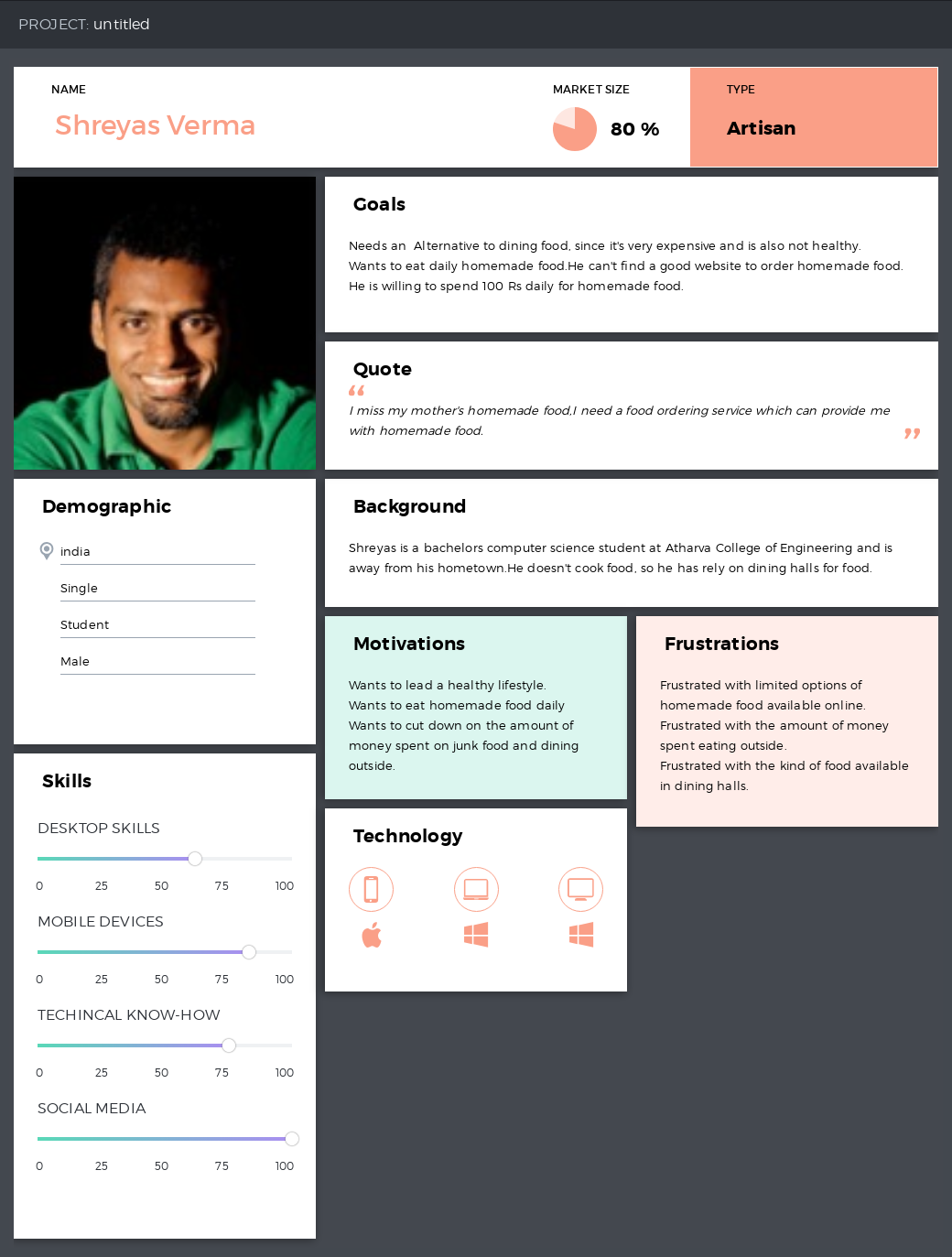 Personas
Example
Based on the interviews/workshop we set up two personas. We referred to them throughout the entire product development process. Shreya Verma's persona was an essential part of the design process. Because of this persona, we were able to decide on the desired cost of a meal for college students and what was the frustration with the current situation of millennials in India.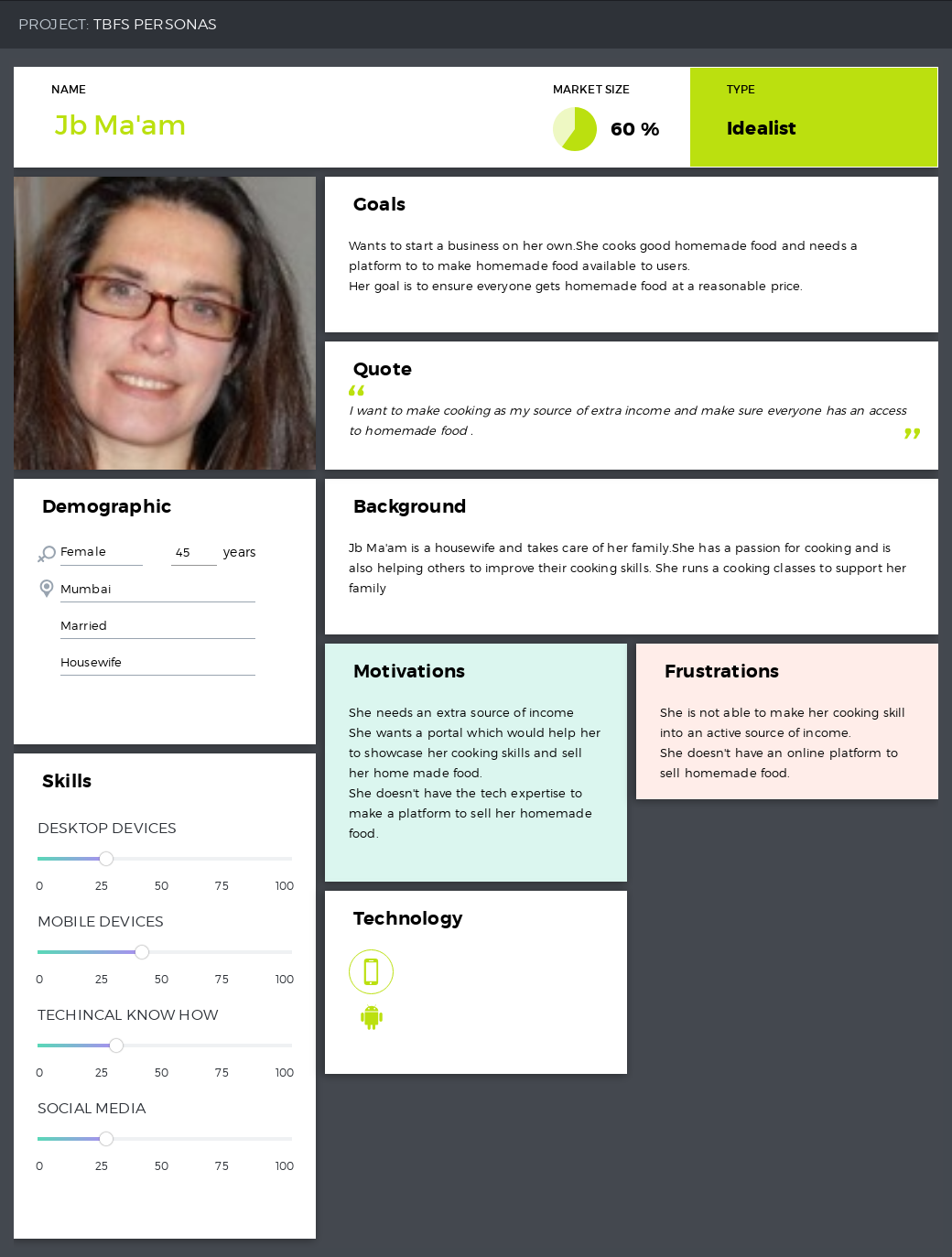 Personas
Jb Ma'am is a homemaker and takes care of her family. She has a passion for cooking and wants to convert her cooking skills into an extra source of income. She wants to start a business on her own. She needs help with setting up an online account for selling food.
Customer Journey
Example:

In order to get to know our users' behavior better, we created a Customer Journey Map.
Customer Journey map helped us to note down all the steps of which users face before ordering food online. It made us clear with the screens for prototyping.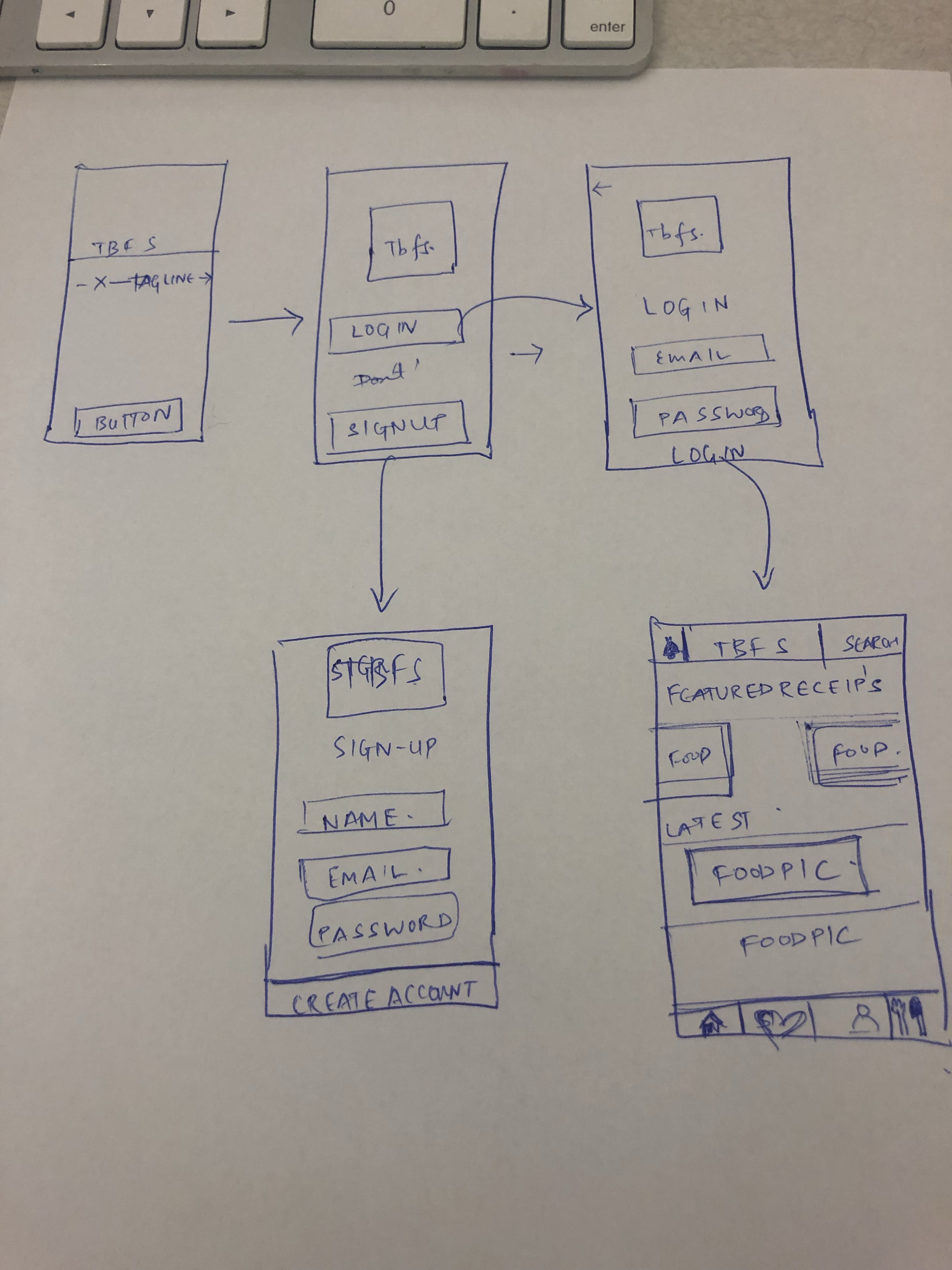 Sketches
Example
I usually start the design process with low fidelity sketches. This is the way I iterate through many design options quickly. I started low -fidelity prototyping by sketching it. Then later, I used Balsamiq to convert those prototypes to mid-fidelity prototype and then used Sketch for my high fidelity prototypes.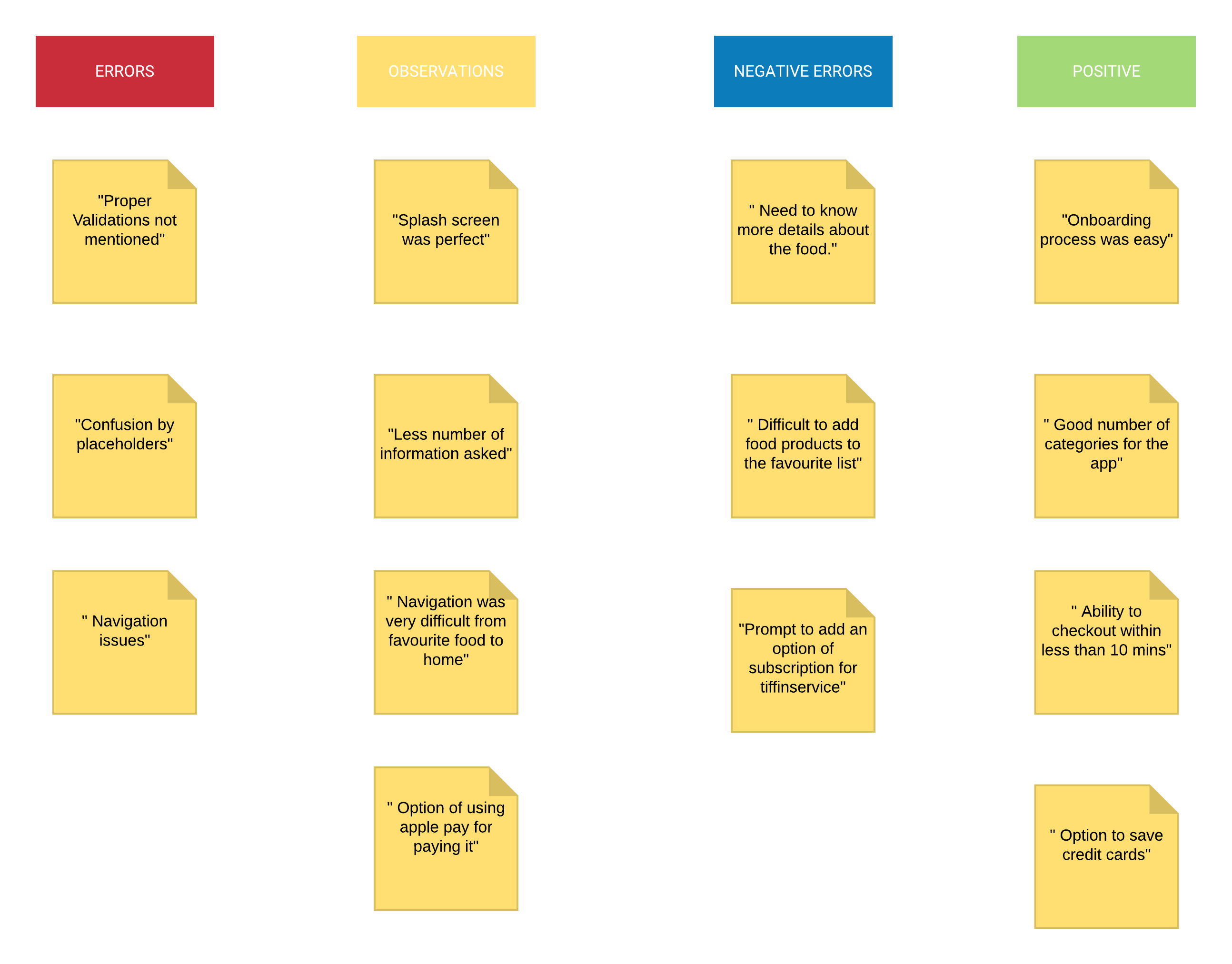 User Testing
After creating my mid-fidelity prototype in Balsamiq and Sketch, I conducted usability tests with 15 participants. I used Lookback and Validelty for the tests and Quicktime to record the sessions. Some of the feedback which we received was very helpful for us during the final prototyping for the app. Below are some of the reviews of our mid-fidelity prototype collected during our user testing.

INSIGHTS
Some of the insights from the user testing which was implemented in the High-Fidelity Prototypes:
People were skeptical about providing mobile number during the onboarding and they want to fill less number of fields.
They want to save favorite meals so that it can be easy for re-ordering meals.
Need an option to pay using Paytm while paying for the meals.
An option of entering the zip code to know about the delivery address.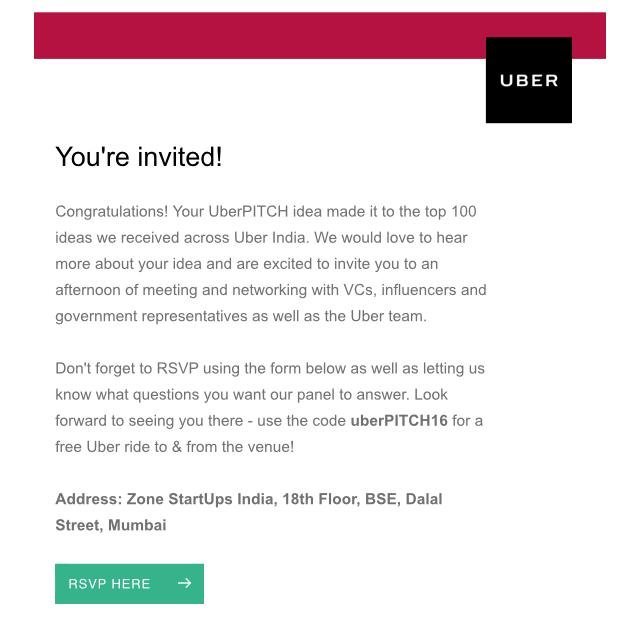 Selected among top 100 startup ideas by Uber India.
We also received funding of Rs 1,00,000 from the government of India in the MSME category for women empowerment. Home chefs saw an increase in revenue from TiffinBoxForsure and were on the path of being financially independent.
"TiffinBoxForSure made me financially independent"
JB Ma'am Homechef with TiffinBoxForSure