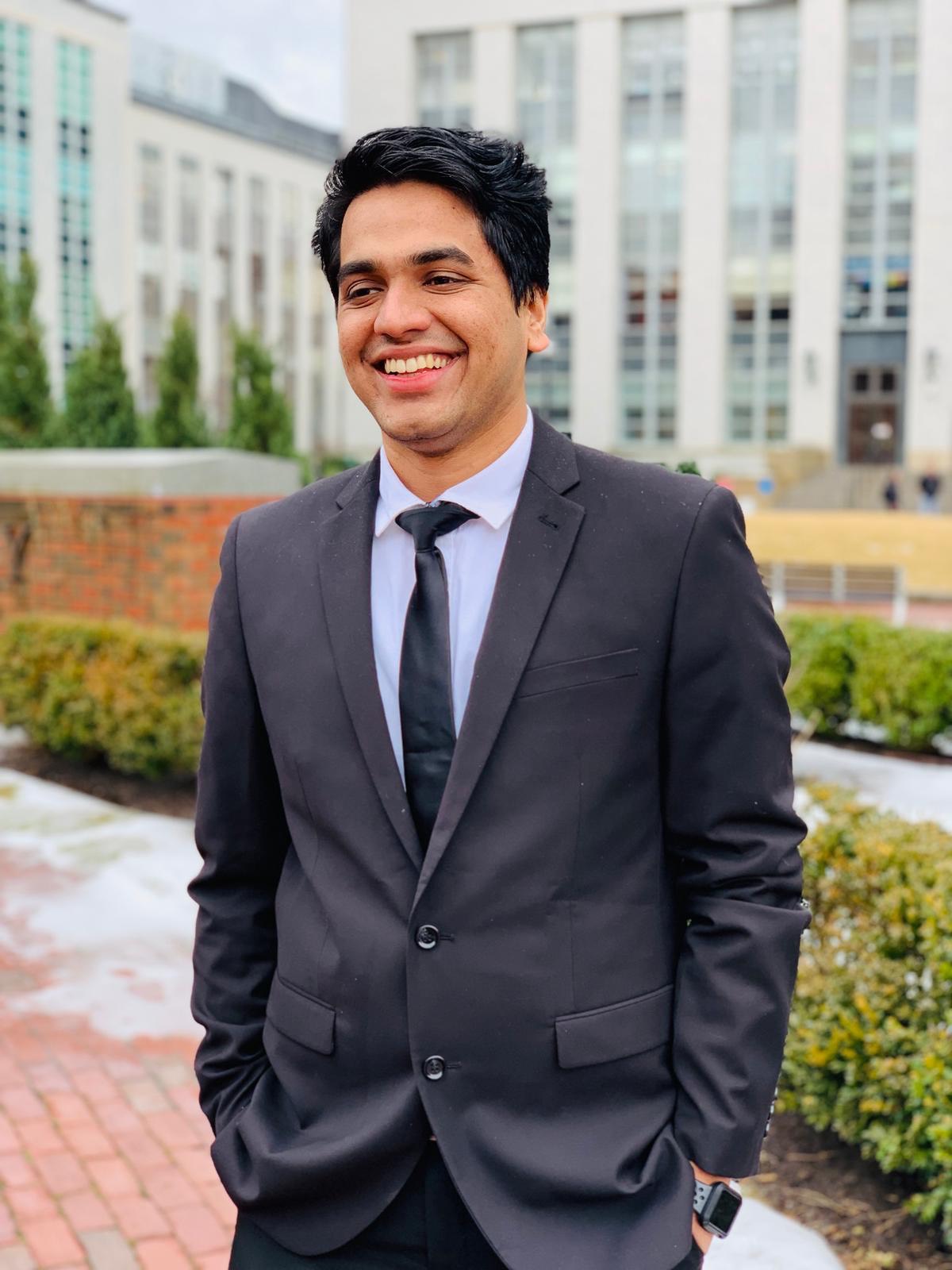 Anjaneya Naik
UX designer at TracFlo
TracFlo
Construction Financials Done Right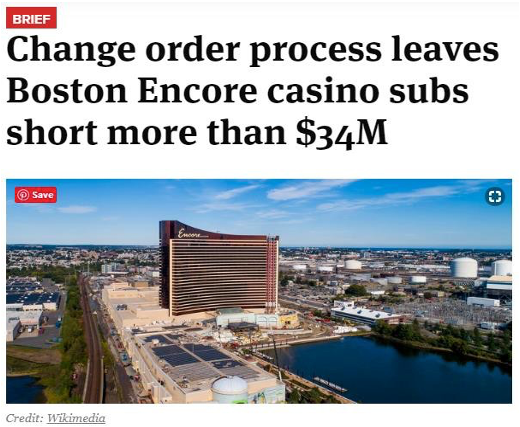 Story behind TracFlo
Tracflo was started by Khalid and Jake, while they were working back at Turner Construction. Every major construction project faces the problem of change orders in its project schedule. More often than not, a construction contract will be significantly modified before the project is completed. In fact, one recent industry survey found that the typical commercial project involves 56 change orders.
Change orders happen when key steps in the pre-construction phase are rushed or missed.
For example, in a rush to secure government funding the architect's drawings may not be fully reviewed or all stakeholders are not consulted on what they need and expect from the construction project.

There are two reasons for a change orders on the construction Site:

The project owner changes their mind, requests new features, or options.
Changes that are required to successfully complete the project – changes that could have been prevented with a thorough independent review of the project before construction began.

If the construction companies don't have proper documentation on the job site, they are faced with litigations and lawsuits. Below is an example of a subcontractor company getting sued due to disputes.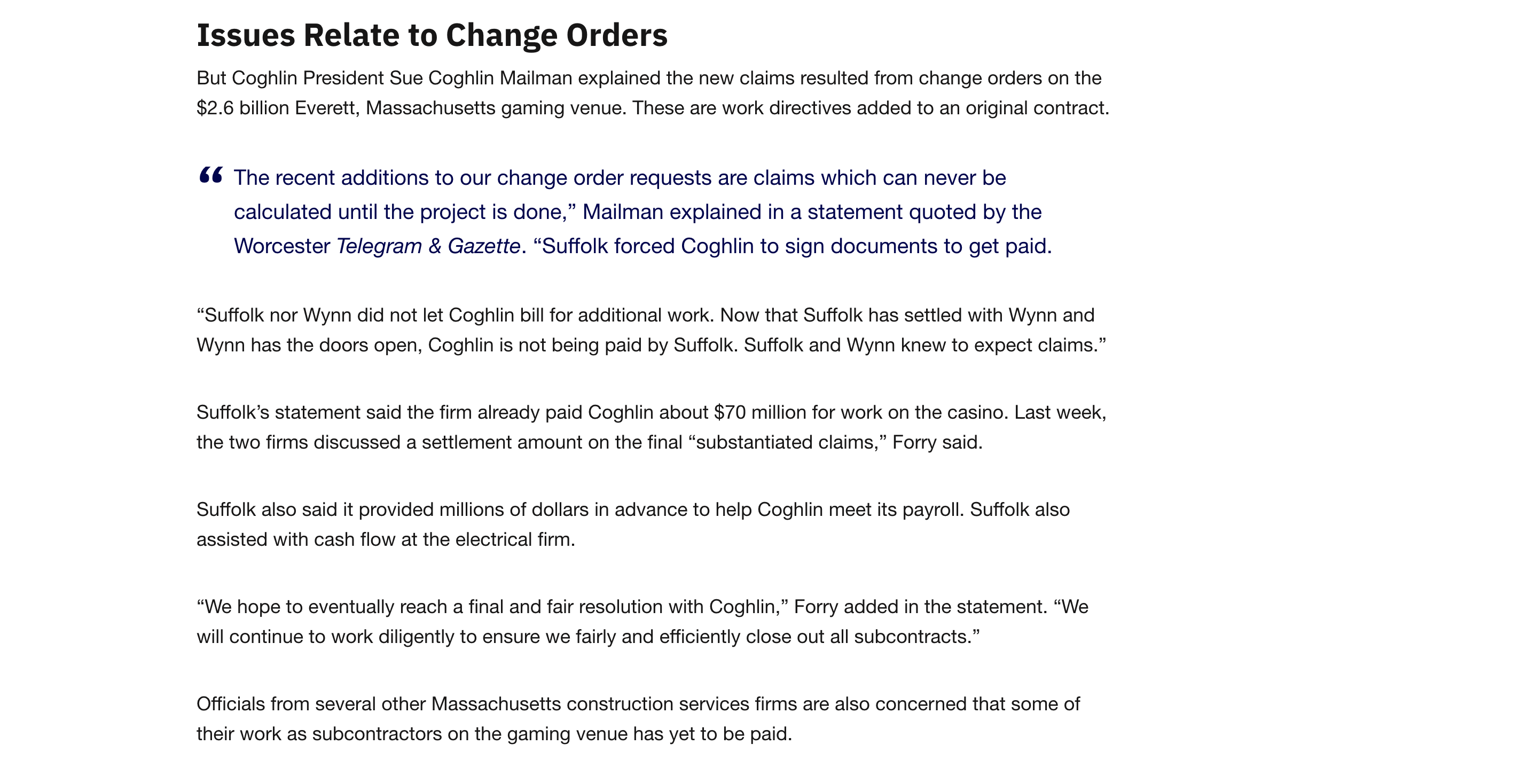 Problem
Example:
Construction companies don't have a solution to manage their tickets. Every construction job site suffers from the problem of having too much paper documentation and zeroes to no backup for their tasks.

Foremen on a construction site still have to send the paper ticket via an email to his back office, in order to get a price approved.

General contractors have to manage a ton of paper tickets from more than 50 subcontractors on large construction sites.
Surveys
Example
We sought to find applications or different ways crew members were using to send tickets to their General contractor superintendents on large job sites. In order to find the process, we conducted an online survey that had 10 questions and focused on the following aspects. We conducted qualitative research methods, we used a survey with open-ended questions in the survey.
The current process used by crew members on job sites

Difficulties and issues in the current process.

Feature requests required to improve the current process.
We received 46 responses in total.

Based on the survey here are some of the insights we got:

Construction companies need a digital backup of all their paper documents on a job site, improve their productivity, and get paid faster.

Construction companies needed a solution where their workers could speak to text,
so that they can have their crews use the system and make it easy to use the system.

General contractors need a digital solution to manage their tickets from all of their subcontractors on the job site. In order to have a digital solution, they need better documentation from their subcontractors.

Better documentation leads to faster payment from the owners and it's a very important step for subcontractors to get paid on time.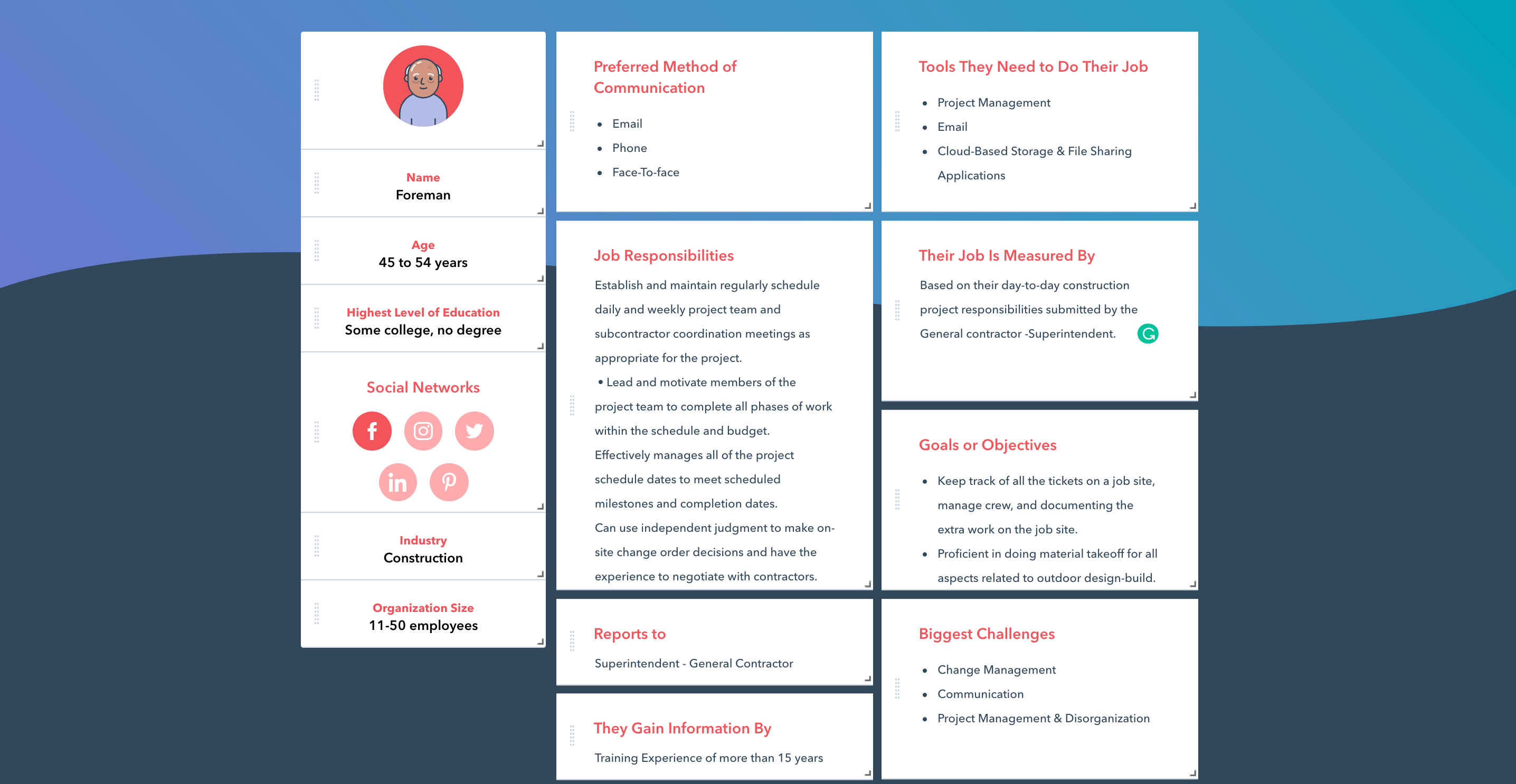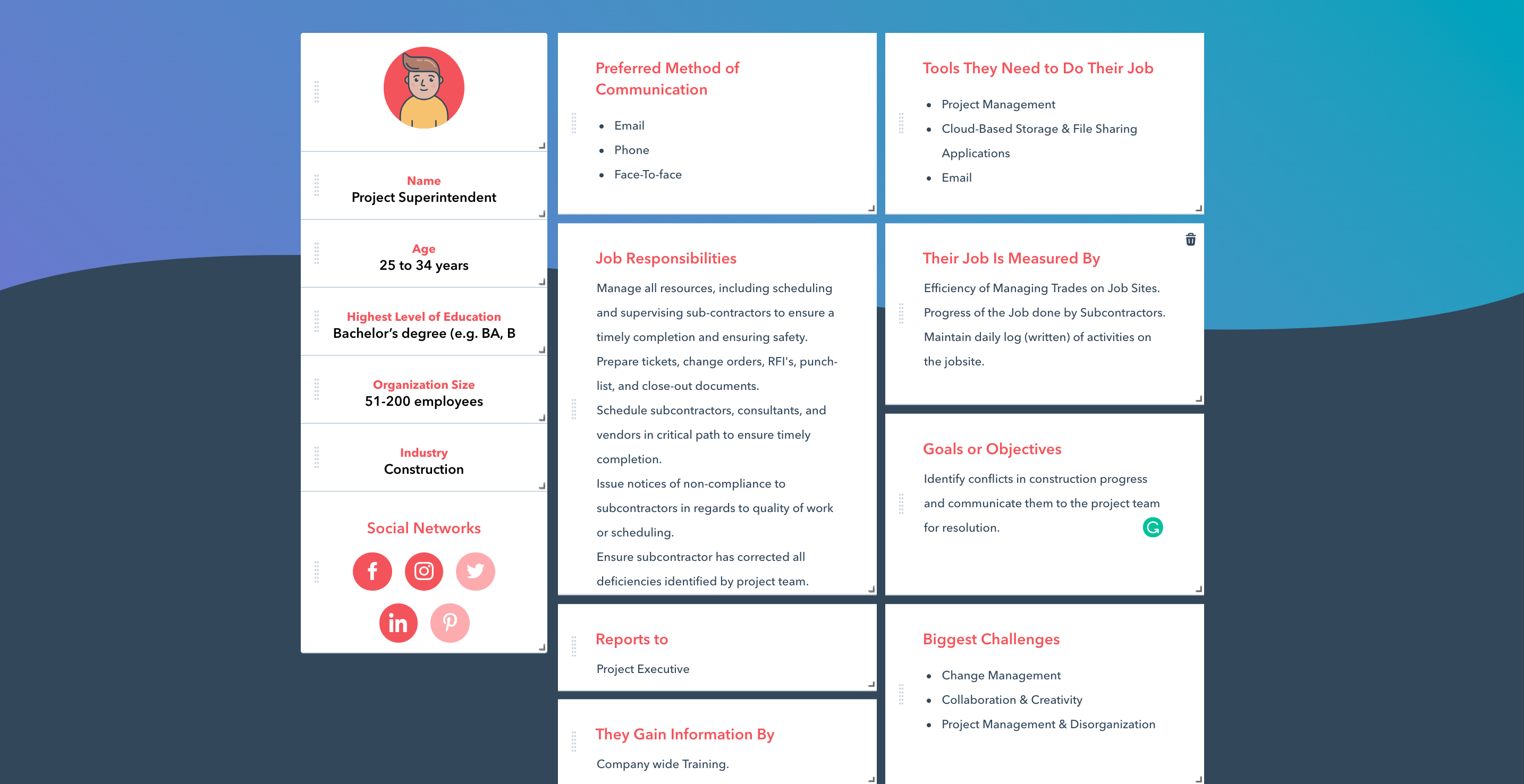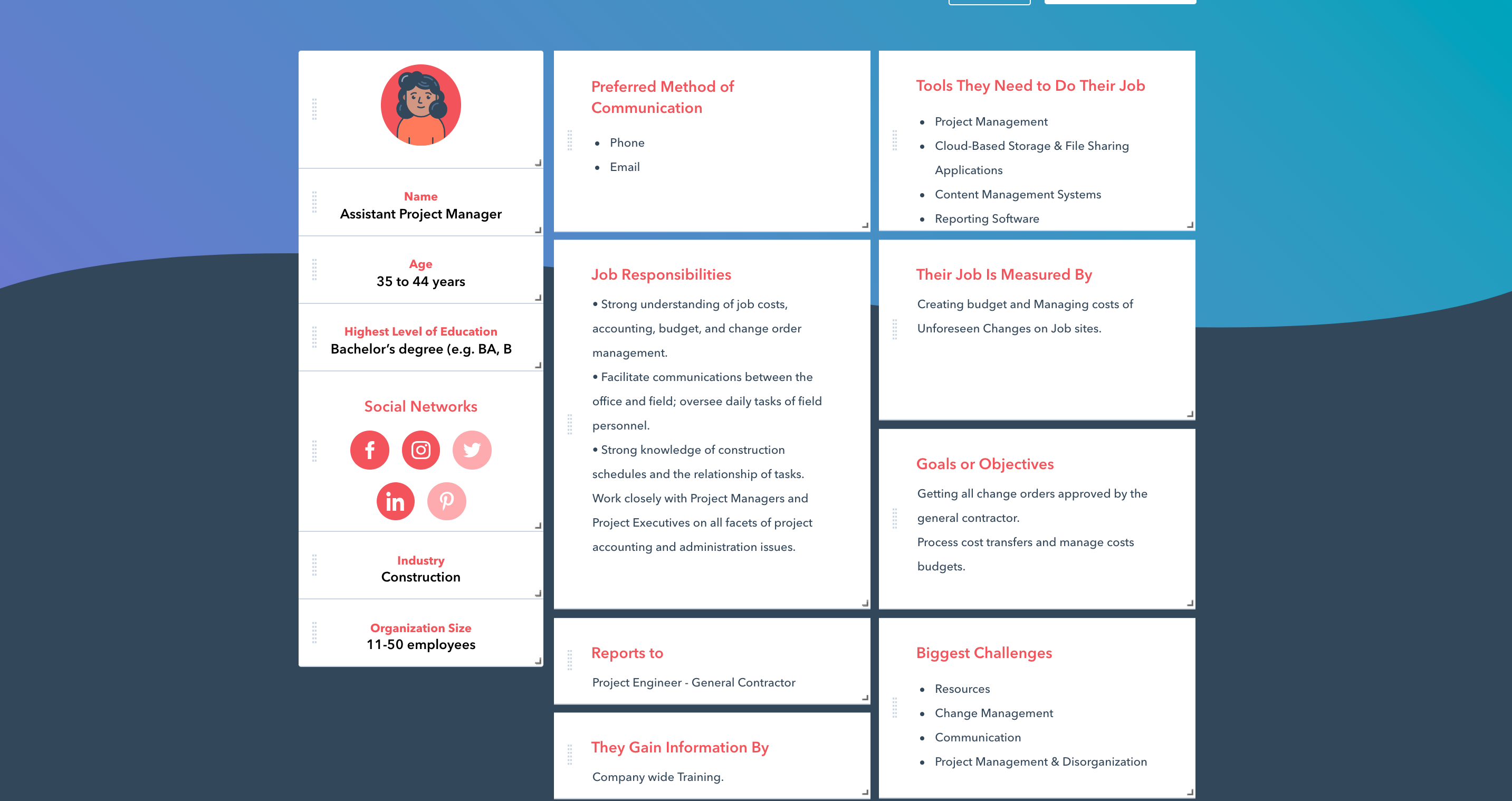 User Journey
I devised three versions for the user journey of the Entire Digital Ticket & Change Order System for a construction job site ecosystem.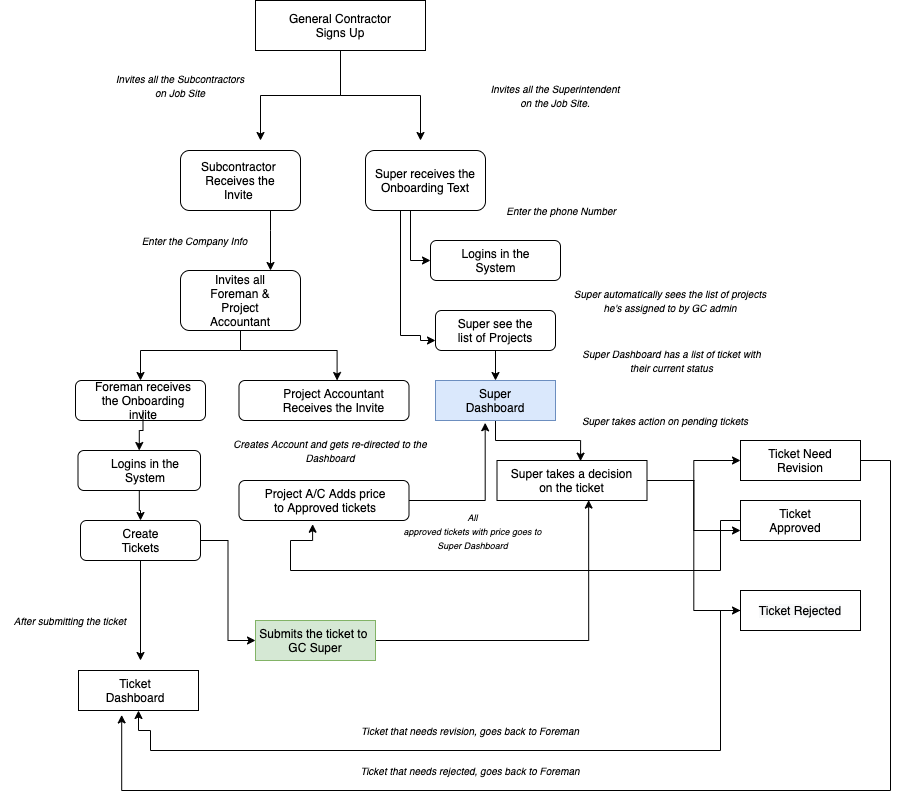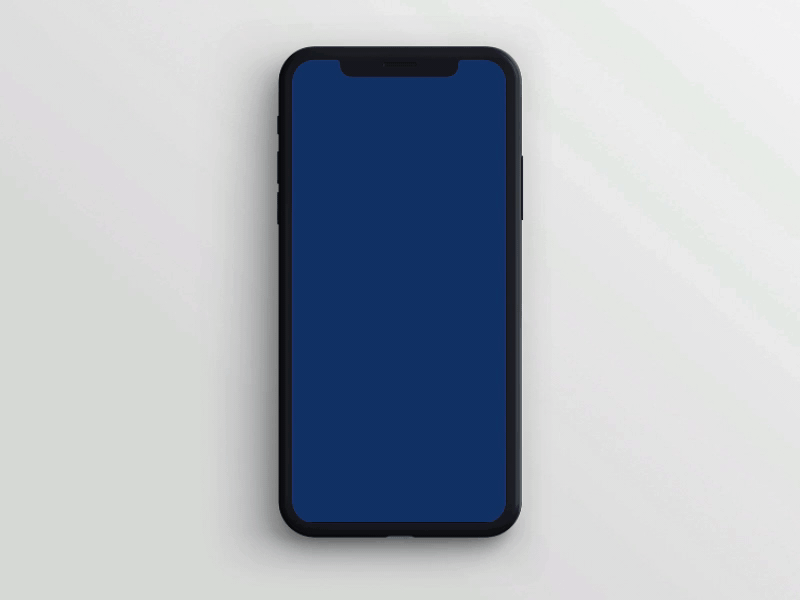 Sketches
Example
I start the design process for the application by designing the onboarding screens for the subcontractors and general contractors.
We started with this approach so that we can onboard all the team member s who were involved in using the system.

Our focus was on creating and designing a novel onboarding experience for all the users who were going to be using the product.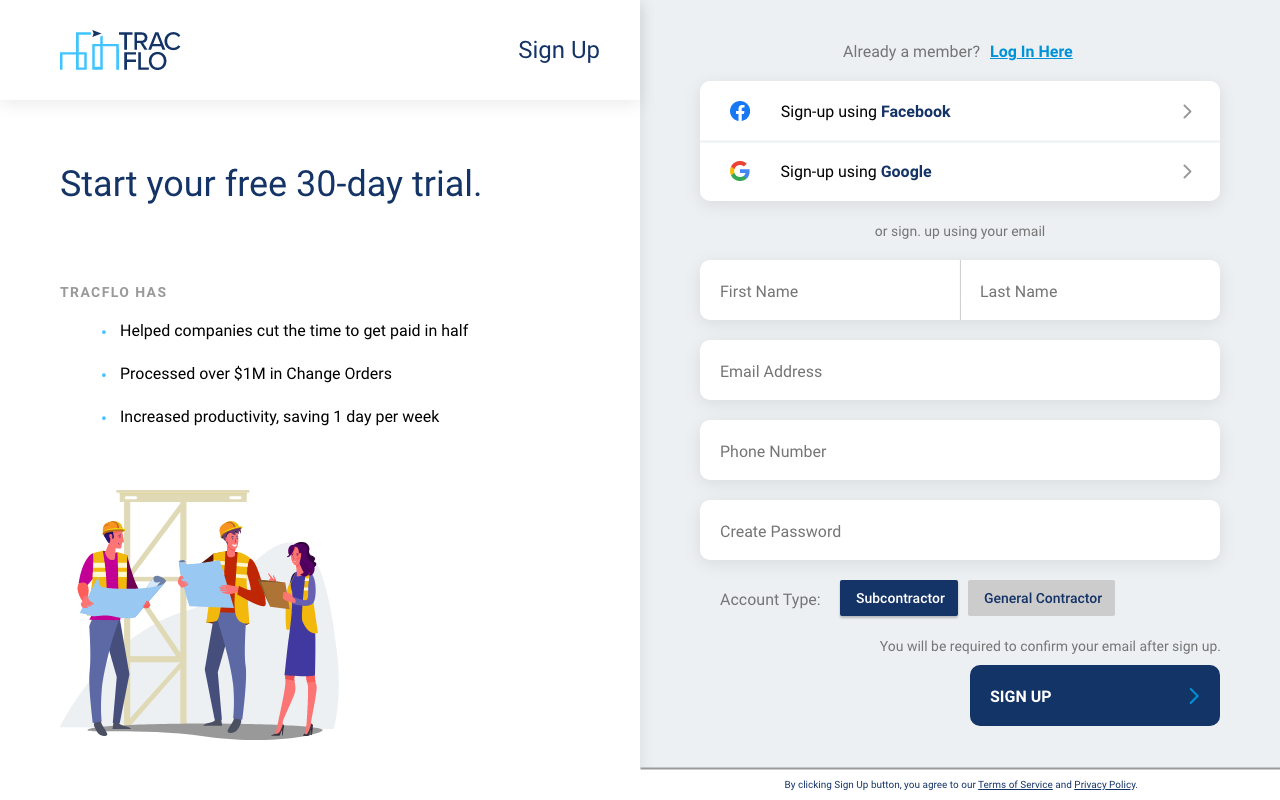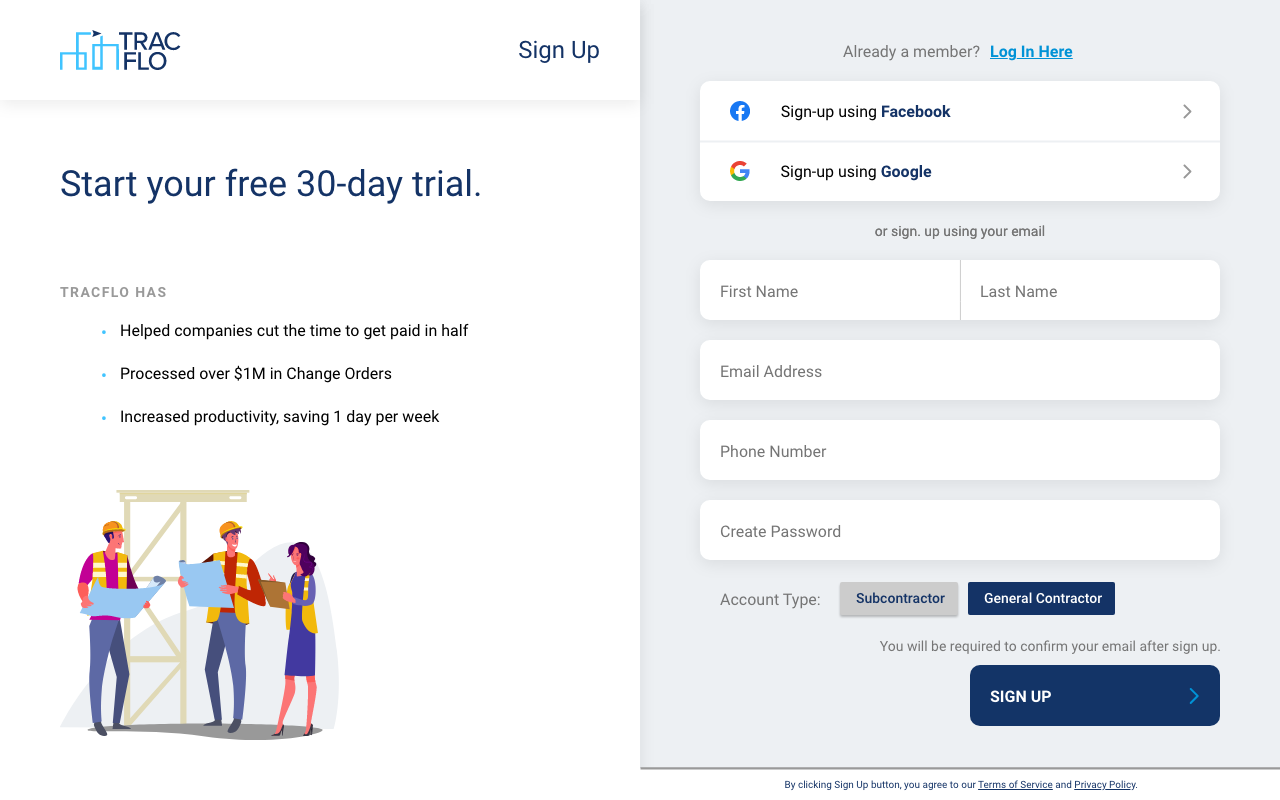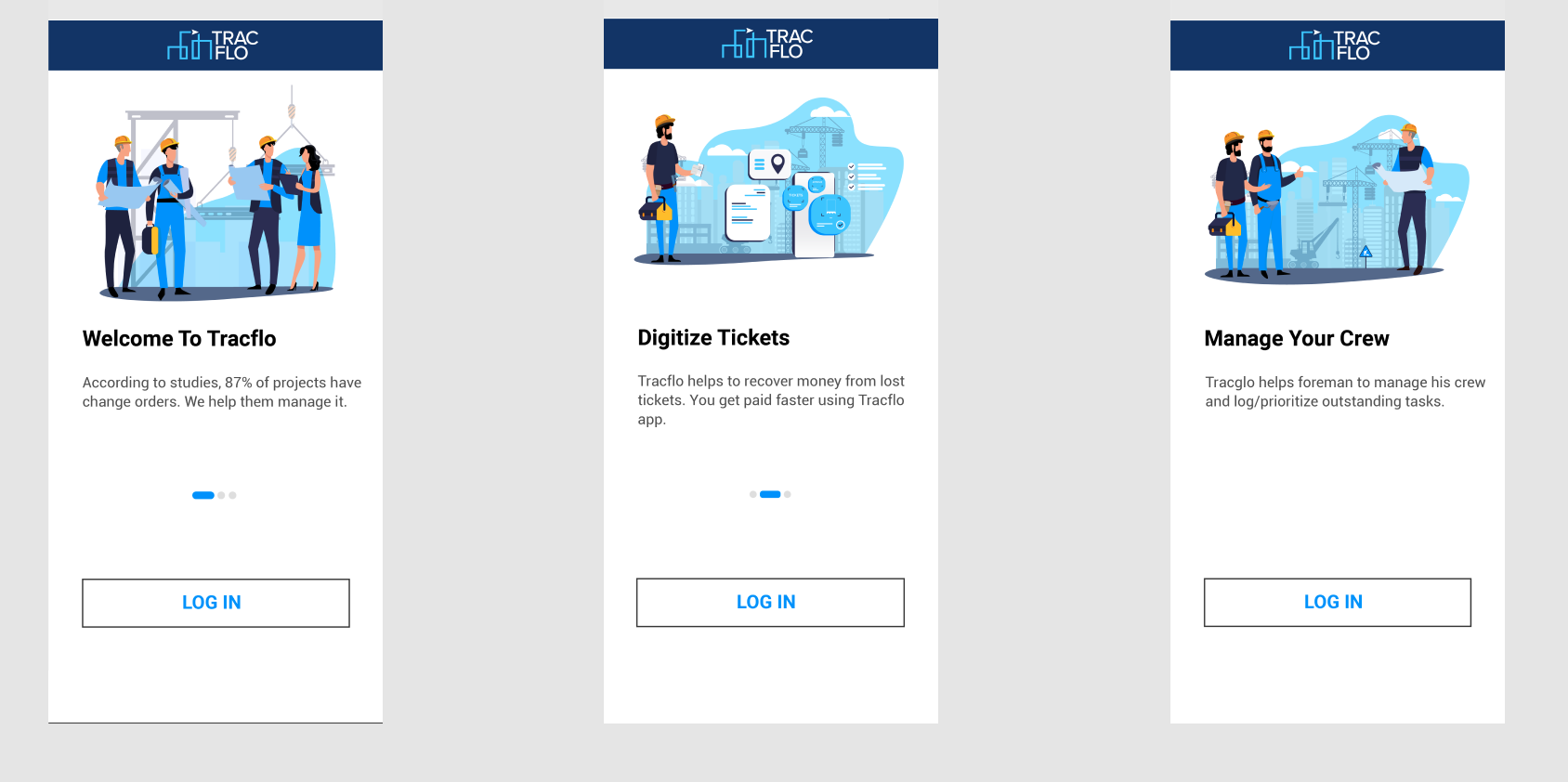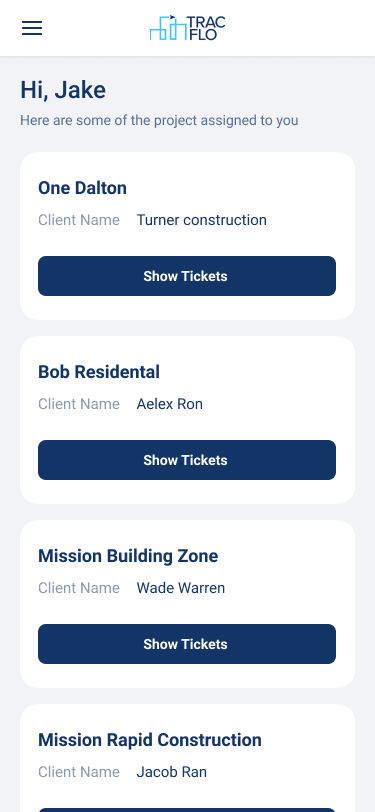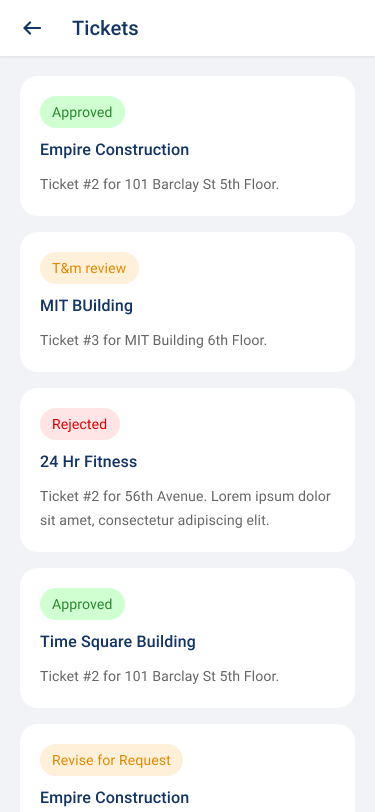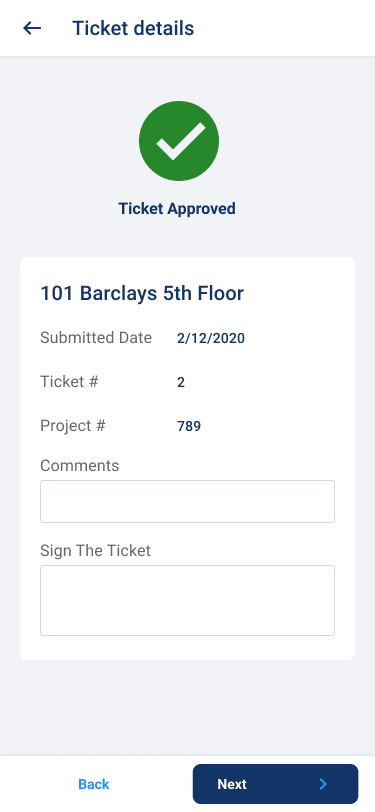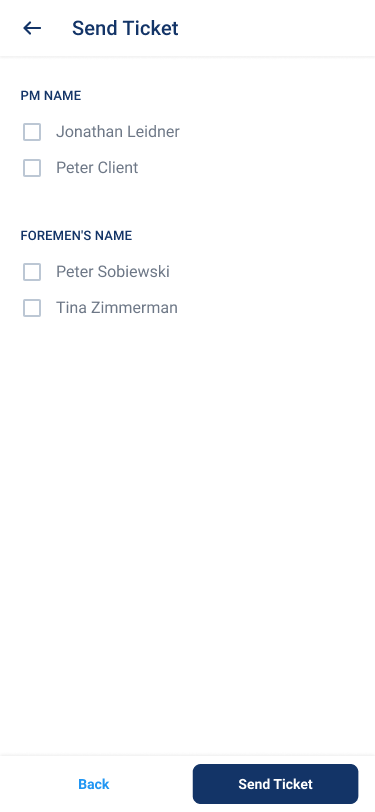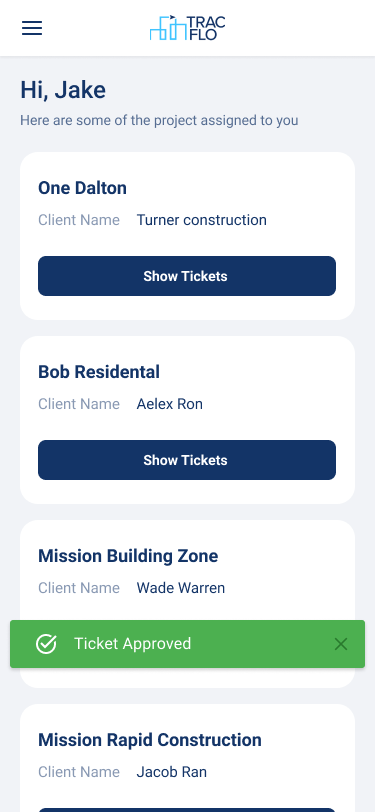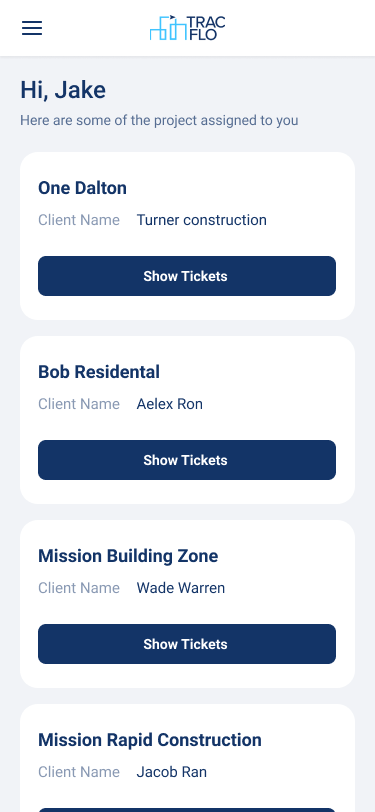 Wireframes
Example
At the beginning of my design process, I created wireframes for the Superintendent and Foreman user types. The image on the right is the Super's Dashboard and the Images & wireframes above are the wireframes for GC, Sub onboarding Screens.

Impact of TracFlo on Construction Sites?
After TracFlo was implemented on the job sites, construction companies saw immediate value being added by TracFlo in their workflow process.
Some of the value-added by TracFlo were:

Reduce in pay cycle for subcontractors to get paid by 45 days.
Increase in change order revenue by 10%.
Saving around 10 hours per week, due to better management of documentation & communication between all the stakeholders.